Posts for: December, 2013
By Berkley Dental Associates
December 24, 2013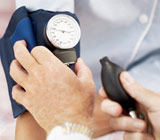 It's time for your semi-annual visit to our office. As we prepare for your examination and teeth cleaning, we may also take a moment to check your blood pressure.
No, you're not in the wrong office. The fact is, blood pressure screenings in dental offices are becoming more prevalent. The reason is twofold: as one of your healthcare providers, we may be able to identify a problem with your blood pressure that has previously gone unnoticed; and hypertension (chronic high blood pressure) and any drugs you may be taking for it can affect your dental health and how we provide treatment.
Hypertension, the medical term for high blood pressure, is usually regarded as any sustained pressure greater than 125/80 mm Hg (millimeters of mercury). It's been identified as a major cause of cardiovascular disease, a family of heart-related diseases that affect an astounding 80 million people in the United States. Chronic hypertension has gained a reputation as "the silent killer" — many people are unaware they have it and if left untreated can lead to more serious conditions such as stroke or heart attack. It's also a symptom of diabetes, even in the absence of other symptoms.
As part of your healthcare team, we're in a good position to screen for hypertension and other general health problems. At the same time, hypertension is an important factor in dental care, especially if you are on regulating medication. Many anti-hypertensive drugs have side effects, such as dry mouth, that can affect your oral health. Your pressure status and medications may also affect the types and dosages of local anesthetics we would use during procedures; many of these constrict blood vessels (known as vasoconstrictors), which can elevate blood pressure.
A simple blood pressure check could reveal a health problem you didn't even know about. It also helps us provide you with better and safer dental care.
If you would like more information on the effects of high blood pressure on your dental health, please contact us or schedule an appointment for a consultation. You can also learn more about this topic by reading the Dear Doctor magazine article "Monitoring Blood Pressure."
By Berkley Dental Associates
December 10, 2013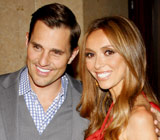 For some kids, having a cavity or two is just part of growing up. Not for Giuliana Rancic. When she was a child, the TV personality didn't have a single cavity — and she still doesn't. But for her husband Bill, co-star of the Style Network reality show Giuliana and Bill, it was a different story. A cavity-prone kid, he was never certain what a visit to the dentist might hold in store. "I can still remember the anticipation," he recently told Dear Doctor magazine. "I always hoped I would get out of the checkups without a cavity!"
Why do some people get more cavities than others? There are a number of factors at work, but to understand it better, let's look at how tooth decay occurs.
How Cavities Form
Cavities — also called dental caries — are small pits or holes in the teeth that are caused by tooth decay. Tooth decay itself is a chronic disease that can flare up when plaque isn't kept under control. A thin, bacteria-laden film, plaque sticks to tooth surfaces both above and below the gum line, and can build up in the absence of effective oral hygiene.
Of course, everyone has bacteria in their mouth, both "good" and "bad" (pathogenic) types. But when the bad guys outnumber the good, trouble can start. When you consume sweets, plaque bacteria process the sugars and release acid as a byproduct. The acid eats into tooth surfaces, causing decay — and cavities that need filling. Left untreated, decay can work its way into the tooth's pulp, resulting in infection and pain. Eventually, treatment might involve a root canal — or, in the worst case, extraction.
What can you do if you seem to be prone to cavities? One effective way to fight tooth decay is by maintaining good oral hygiene. Brush at least twice daily, for at least two minutes each time. Use a soft-bristled brush and a dab of fluoride toothpaste to clean all around your teeth. Most importantly, floss above and below the gum line, every day. And just as important, don't forget to have regular dental checkups every six months.
A Healthy Balance
Another cavity-fighting strategy is eating a balanced diet. Avoid soda, sugary "energy" drinks and sweet treats — but if you choose to consume sugar, have it with meals instead of between meals. This will give your saliva, which has natural cavity-fighting properties, a chance to work.
"It's all about maintaining a healthy balance," Giuliana told Dear Doctor. And Bill agrees: "I love nuts and fruit for a healthy snack," he said, adding that he's meticulous about brushing and flossing. And when the couple smiles, you can see how those healthy habits pay off.
If you would like more information on preventing tooth decay, please contact us or schedule an appointment for a consultation. You can learn more about this topic in the Dear Doctor magazine articles "Tooth Decay" and "Tooth Decay – How To Assess Your Risk."