Posts for: February, 2016
By Berkley Dental Associates
February 25, 2016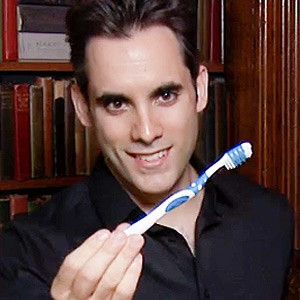 Magician Michel Grandinetti can levitate a 500-pound motorcycle, melt into a 7-foot-tall wall of solid steel, and make borrowed rings vanish and reappear baked inside bread. Yet the master illusionist admits to being in awe of the magic that dentists perform when it comes to transforming smiles. In fact, he told an interviewer that it's "way more important magic than walking through a steel wall because you're affecting people's health… people's confidence, and you're really allowing people to… feel good about themselves."
Michael speaks from experience. As a teenager, his own smile was enhanced through orthodontic treatment. Considering the career path he chose for himself — performing for multitudes both live and on TV — he calls wearing an orthodontic device (braces) to align his crooked teeth "life-changing." He relies on his welcoming, slightly mischievous smile to welcome audiences and make the initial human connection.
A beautiful smile is definitely an asset regardless of whether you're performing for thousands, passing another individual on a sidewalk or even, research suggests, interviewing for a job. Like Michael, however, some of us need a little help creating ours. If something about your teeth or gums is making you self-conscious and preventing you from smiling as broadly as you could be, we have plenty of solutions up our sleeve. Some of the most popular include:
Tooth Whitening. Professional whitening in the dental office achieves faster results than doing it yourself at home, but either approach can noticeably brighten your smile.
Bonding. A tooth-colored composite resin can be bonded to a tooth to replace missing tooth structure, such a chip.
Veneers. This is a hard, thin shell of tooth-colored material bonded to the front surface of a tooth to change its color, shape, size and/or length; mask dental imperfections like stains, cracks, or chips, and compensating for excessive gum tissue.
Crowns. Sometimes too much of a tooth is lost due to decay or trauma to support a veneer. Instead, capping it with a natural-looking porcelain crown can achieve the same types of improvements. A crown covers the entire tooth replacing more of its natural structure than a veneer does.
If you would like more information about ways in which you can transform your smile, please contact us or schedule an appointment for a consultation. You can also learn more about the techniques mentioned above by reading the Dear Doctor magazine articles "Teeth Whitening," "Repairing Chipped Teeth," and "Porcelain Crowns & Veneers."
By Berkley Dental Associates
February 10, 2016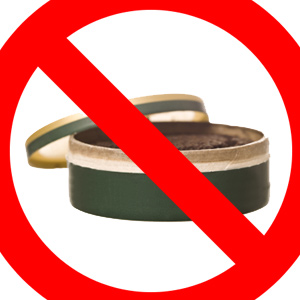 Chewing tobacco is as much a part of our sports culture as the national anthem. What once began as an early 20th Century baseball player method for keeping their mouths moist on dusty fields has evolved into a virtual rite of passage for many young athletes.
But the persona of "cool" surrounding smokeless tobacco hides numerous health threats — including disfigurement and death. What isn't as widely recognized is the degree to which chewing tobacco can adversely affect your teeth, mouth and gums.
Need more reasons to quit? Here are 4 oral health reasons why you should spit out smokeless tobacco for good.
Bad breath and teeth staining. Chewing tobacco is a prime cause of bad breath; it can also stain your teeth, leaving your smile dull and dingy, as well as unattractive from the unsightly bits of tobacco between your teeth. While these may seem like superficial reasons for quitting, a less-than-attractive smile can also have an impact on your self-confidence and adversely affect your social relationships.
The effects of nicotine. Nicotine, the active ingredient in all tobacco, absorbs into your oral tissues and causes a reduction in blood flow to them. This reduced blood flow inhibits the delivery of antibodies to areas of infection in your mouth. This can cause…
Greater susceptibility to dental disease. Tooth decay and gum disease both originate primarily from bacterial plaque that builds up on tooth surfaces (the result of poor oral hygiene). The use of any form of tobacco, but particularly smokeless, dramatically increases your risk of developing these diseases and can make treatment more difficult.
Higher risk of oral cancer. Besides nicotine, scientists have found more than 30 chemicals in tobacco known to cause cancer. While oral cancer constitutes only a small portion of all types of cancer, the occurrence is especially high among smokeless tobacco users. And because oral cancer is difficult to diagnose in its early stages, it has a poor survival rate compared with other cancers — only 58% after five years.
The good news is, you or someone you love can quit this dangerous habit — and we can help. Make an appointment today to learn how to send your chewing tobacco habit to the showers.
If you would like more information on the effects of chewing tobacco on general and oral health, please contact us or schedule an appointment for a consultation. You can also learn more about this topic by reading the Dear Doctor magazine article "Chewing Tobacco."