Posts for: June, 2016
By Berkley Dental Associates
June 17, 2016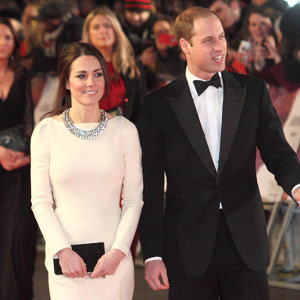 So you're tearing up the dance floor at a friend's wedding, when all of a sudden one of your pals lands an accidental blow to your face — chipping out part of your front tooth, which lands right on the floorboards! Meanwhile, your wife (who is nine months pregnant) is expecting you home in one piece, and you may have to pose for a picture with the baby at any moment. What will you do now?
Take a tip from Prince William of England. According to the British tabloid The Daily Mail, the future king found himself in just this situation in 2013. His solution: Pay a late-night visit to a discreet dentist and get it fixed up — then stay calm and carry on!
Actually, dental emergencies of this type are fairly common. While nobody at the palace is saying exactly what was done for the damaged tooth, there are several ways to remedy this dental dilemma.
If the broken part is relatively small, chances are the tooth can be repaired by bonding with composite resin. In this process, tooth-colored material is used to replace the damaged, chipped or discolored region. Composite resin is a super-strong mixture of plastic and glass components that not only looks quite natural, but bonds tightly to the natural tooth structure. Best of all, the bonding procedure can usually be accomplished in just one visit to the dental office — there's no lab work involved. And while it won't last forever, a bonded tooth should hold up well for at least several years with only routine dental care.
If a larger piece of the tooth is broken off and recovered, it is sometimes possible to reattach it via bonding. However, for more serious damage — like a severely fractured or broken tooth — a crown (cap) may be required. In this restoration process, the entire visible portion of the tooth may be capped with a sturdy covering made of porcelain, gold, or porcelain fused to a gold metal alloy.
A crown restoration is more involved than bonding. It begins with making a 3-D model of the damaged tooth and its neighbors. From this model, a tooth replica will be fabricated by a skilled technician; it will match the existing teeth closely and fit into the bite perfectly. Next, the damaged tooth will be prepared, and the crown will be securely attached to it. Crown restorations are strong, lifelike and permanent.
Was the future king "crowned" — or was his tooth bonded? We may never know for sure. But it's good to know that even if we'll never be royals, we still have several options for fixing a damaged tooth. If you would like more information, please contact us or schedule an appointment for a consultation. You can learn more by reading the Dear Doctor magazine articles "Repairing Chipped Teeth" and "Crowns and Bridgework."
By Berkley Dental Associates
June 02, 2016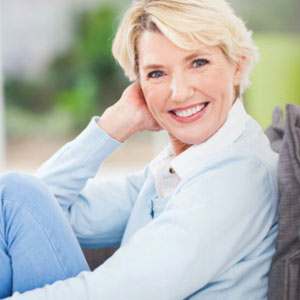 In an ideal situation, you would transition from a missing tooth to a permanent replacement with as little time in between as possible. Unfortunately, reality can intrude on the best of intentions.
For example, dental implants are one of the best ways to regain the form and function of a lost tooth. They are, however, initially expensive, especially if you're replacing multiple teeth. Your financial ability may force you to wait — which means you need a solution now, if only temporarily.
Fortunately, a removable partial denture (RPD) could be the temporary solution you're looking for. There are various kinds and all quite affordable; one of the more versatile is a flexible version made of a form of nylon. Due to its thermoplasticity, the nylon is quite pliable when heated and can be easily molded into a denture base with attaching prosthetic teeth. They're comfortable to wear and attach to the remaining teeth at the gum line with flexible, finger-like clasps.
 RPDs are designed as a transitional replacement between tooth loss and a permanent restoration such as implants, bridges or permanent dentures. Their light weight, comfort and affordability also make them tempting to consider as a permanent replacement.
They do, however, have some drawbacks that make them less desirable for long-term use. They weren't designed for relining or repair, so such efforts can be difficult. The clasp holding them in place may also trap food and bacteria that increase the risk of dental disease to the gums and remaining teeth. You can minimize some of these weaknesses by properly cleaning and maintaining the RPD, and taking them out at night to inhibit the growth of bacteria while you sleep.
Mainly, though, you should primarily consider a RPD as a temporary bridge between lost teeth and a permanent restoration. To that end, we'll work with you to develop a treatment and finance plan that will help you achieve a more permanent and satisfying restoration.
If you would like more information on teeth replacement options, please contact us or schedule an appointment for a consultation. You can also learn more about this topic by reading the Dear Doctor magazine article "Flexible Partial Dentures."