Posts for: March, 2018
By Berkley Dental Associates
March 28, 2018
The CAT scan is a relatively recent technique in dentistry, used to get an image of what's happening deep within your jaws. You may be wondering what a CAT scan tells us that a conventional x-ray picture does not, and whether it is worth the extra expense to get one. And how does a CAT scan compare with a conventional x-ray in terms of radiation exposure?
CAT stands for "computer assisted tomography." Often it's just called a CT scan, for "computerized tomography." The word "tomography" comes from roots meaning "slice" and "write." Tomographic techniques take repeated two dimensional pictures, similar to repeatedly slicing through an object, and then assembles them with a computer to produce a three dimensional (3-D) image.
The latest type of CT scan used in dentistry is called CBCT, or Cone Beam Computed Tomography. The Cone Beam refers to a spiral beam of x-rays, which is used to create a series of two dimensional images from which a computer creates a 3-D image. Such an image is of great value in assessing problems and planning treatment.
Here are just a few examples of how a CBCT scan can be used. Orthodontists can see skeletal structures and developing teeth that are still inside the jawbone while planning strategies for directing the teeth in order to arrive at a better bite. Oral surgeons can find impacted or missing teeth, see their locations, and view their proximity to nerves and sinuses, assisting them in planning surgeries. These scans are particularly useful for root canal specialists because they show root canals that are less than a millimeter wide and even reveal accessory canals that may not be visible on conventional x-rays. In cases of sleep disorders such as sleep apnea, a CBCT during sleep can be used to view a person's airway and how it may be blocked by the tongue and other soft tissues in a person's throat during sleep.
Compared to background radiation, the amount of radiation delivered in dental x-rays is minimal. A CBCT delivers a dose of radiation that is less than a typical full mouth x-ray series but more than a typical two dimensional panoramic radiograph. Generally CBCT scanners deliver lower doses than medical CT scanners.
With one low-dose CBCT scan, we can get an accurate idea of the internal structure of your bones and teeth and how they are situated in relation to each other. Prior to the availability of such images, many of these relationships had to be discovered in the course of a surgery or other treatment. Thus such a scan can aid greatly in the quality of treatment you will receive.
Contact us today to schedule an appointment or to discuss your questions about 3-D scans in dentistry. You can also learn more by reading the Dear Doctor article, "CAT Scans in Dentistry."
By Berkley Dental Associates
March 13, 2018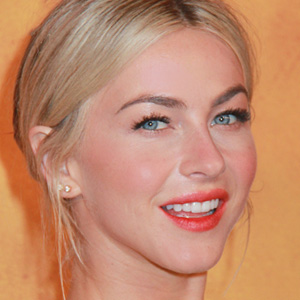 Once upon a time, celebrities tried hard to maintain the appearance of red-carpet glamour at all times. That meant keeping the more mundane aspects of their lives out of the spotlight: things like shopping, walking the dog and having oral surgery, for example.
That was then. Today, you can find plenty of celebs posting pictures from the dentist on social media. Take Julianne Hough, for example: In 2011 and 2013, she tweeted from the dental office. Then, not long ago, she shared a video taken after her wisdom teeth were removed in December 2016. In it, the 28-year-old actress and dancer cracked jokes and sang a loopy rendition of a Christmas carol, her mouth filled with gauze. Clearly, she was feeling relaxed and comfortable!
Lots of us enjoy seeing the human side of celebrities. But as dentists, we're also glad when posts such as these help demystify a procedure that could be scary for some people.
Like having a root canal, the thought of extracting wisdom teeth (also called third molars) makes some folks shudder. Yet this routine procedure is performed more often than any other type of oral surgery. Why? Because wisdom teeth, which usually begin to erupt (emerge from beneath the gums) around age 17-25, have the potential to cause serious problems in the mouth. When these molars lack enough space to fully erupt in their normal positions, they are said to be "impacted."
One potential problem with impacted wisdom teeth is crowding. Many people don't have enough space in the jaw to accommodate another set of molars; when their wisdom teeth come in, other teeth can be damaged. Impacted wisdom teeth may also have an increased potential to cause periodontal disease, bacterial infection, and other issues.
Not all wisdom teeth need to be removed; after a complete examination, including x-rays and/or other diagnostic imaging, a recommendation will be made based on each individual's situation. It may involve continued monitoring of the situation, orthodontics or extraction.
Wisdom tooth extraction is usually done right in the office, often with a type of anesthesia called "conscious sedation."  Here, the patient is able to breathe normally and respond to stimuli (such as verbal directions), but remains free from pain. For people who are especially apprehensive about dental procedures, anti-anxiety mediation may also be given. After the procedure, prescription or over-the-counter pain medication may be used for a few days. If you feel like singing a few bars, as Julianne did, it's up to you.
If you would like more information about wisdom tooth extraction, please call our office to arrange a consultation. You can learn more in the Dear Doctor magazine articles "Wisdom Teeth" and "Removing Wisdom Teeth."