Posts for: April, 2018
By Berkley Dental Associates
April 22, 2018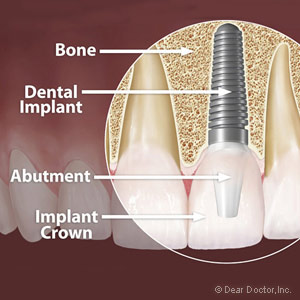 Dental implants are considered the premier option for tooth replacement. While all implant procedures follow the same general concept — a titanium post surgically inserted into the jawbone with an attached life-like crown — the installation process can vary.
From their earliest history, implants have usually been installed through a two-stage process. In the first stage, the surgeon inserts the titanium post in the bone and leaves it "submerged" below the gum level to protect it from oral bacteria and the effects of chewing and biting. About three months later after the bone attaches to the titanium (a process called osseointegration), the surgeon then performs the second stage by re-exposing the implant and attaching a temporary abutment and crown for the patient to wear while the permanent abutment and crown are fabricated and later attached in 2-6 weeks.
In recent years, advancements in materials and design have made possible a one-stage process that allows the implant to protrude above the gum line during osseointegration and shortens the process. After the initial three-month healing period, the implant is ready for "loading" with the permanent crown.
The choice between which of these two procedures should be used for your implants will first depend on the type of tooth being replaced. A front tooth benefits from the one-stage procedure for cosmetic reasons because the surgeon can install a temporary crown to the exposed abutment during osseointegration (as long as the temporary tooth isn't in functional contact with other teeth). An implant for a back tooth, on the other hand, doesn't have a large cosmetic demand so those one stage procedures usually end up with an exposed healing abutment but no temporary crown.
The strength of the bone is also a factor. Some bone tends to be softer, particularly in the back of the mouth. There's a chance the implant could move in this softer bone, adversely affecting the outcome. For this reason, the two-stage procedure can be the preferred approach for posterior teeth as it offers more protection from movement.
You can be sure we'll consider all these and other factors during your initial examination, and then advise you on the best approach. Above all, we want to make sure — whether a one-stage or a two-stage implant process — the result is a smile you can be proud of.
If you would like more information on dental implants, please contact us or schedule an appointment for a consultation. You can also learn more about this topic by reading the Dear Doctor magazine article "Staging Surgery in Implant Dentistry."
By Berkley Dental Associates
April 12, 2018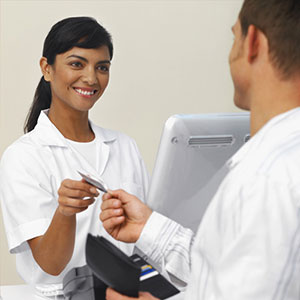 Whatever problems you may have with your teeth and gums, there are effective solutions in modern dentistry. But like other aspects of healthcare, dental treatment can be quite costly. For many it isn't what can be done but what they can afford to have done.
If you too have limited financial means, don't lose hope — there are effective ways to manage your dental care, especially with a little planning ahead.
The most important thing you can do to manage dental costs is to prevent disease through consistent oral hygiene — brushing and flossing — at least once a day. Removing bacterial plaque, a film of leftover food particles that can trigger infection, from your teeth will significantly lower your risk of tooth decay and periodontal (gum) disease, two very common sources of dental care costs.
It's also important that you visit the dentist at least twice a year. Although it's an expense, it's worth budgeting because it could, along with daily hygiene, save you money in the future. During these visits we'll remove plaque and calculus (hardened plaque deposits) from hard to reach places you might have missed. We'll also check for developing problems: the earlier they're detected the less the long-term impact on your finances.
We'll also evaluate your individual risk factors for dental disease. Some, like hereditary factors, we can't control. But others, like diet and lifestyle choices, we can alter to significantly lower your chance of disease.
With this risk factor profile, we can then put together an ongoing treatment strategy. Not only will this help prevent or at least reduce problems with your teeth and gums, it will help reduce costs in the long run.
Unfortunately, even with the best efforts we can't altogether rule out problems. We'll need to treat those that arise, and usually the sooner the better. Even so, we can usually take your financial situation into account, such as a less expensive temporary measure until you can afford a more permanent solution. We also have payment programs that can help you manage costs as well.
The important thing is not to delay regular dental checkups. The sooner you begin quality dental care the less of an impact any problems we find will pose to your dental health and your wallet.
If you would like more information on financial management for your dental care, please contact us or schedule an appointment for a consultation. You can also learn more about this topic by reading the Dear Doctor magazine article "Cost-Saving Treatment Alternatives."