Posts for: March, 2019
By Berkley Dental Associates
March 18, 2019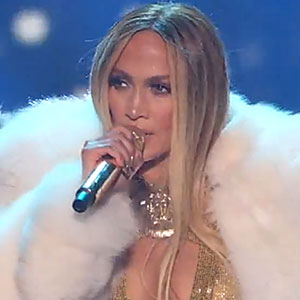 Whether she's singing, dancing or acting, Jennifer Lopez is a performer who is known for giving it all she's got. But during one show, Lopez recently admitted, she gave a bit more then she had planned.
"I chipped my tooth on stage," she told interviewers from Entertainment Tonight, "and had to finish the show….I went back thinking 'Can I finish the show like this?'"
With that unlucky break, J-Lo joins a growing list of superstar singers—including Taylor Swift and Michael Buble—who have something in common: All have chipped their teeth on microphones while giving a performance.
But it's not just celebs who have accidental dental trouble. Chips are among the most common dental injuries—and the front teeth, due to their position, are particularly susceptible. Unfortunately, they are also the most visible. But there are also a number of good ways to repair chipped, cracked or broken teeth short of replacing them.
For minor to moderate chips, cosmetic bonding might be recommended. In this method, special high-tech resins, in shades that match your natural teeth, are applied to the tooth's surface. Layers of resin, cured with a special light, will often restore the tooth to good appearance. Best of all, the whole process can often be done in just one visit to the dental office, and the results can last for several years.
For a more permanent repair—or if the damage is more extensive—dental veneers may be another option. Veneers are wafer-thin shells that cover the entire front surface of one or more teeth. Strong, durable and natural-looking, they can be used to repair moderate chips, cracks or irregularities. They can also help you get a "red-carpet" smile: brilliant white teeth with perfectly even spacing. That's why veneers are so popular among Hollywood celebs—even those who haven't chipped their teeth!
Fortunately, even if the tooth is extensively damaged, it's usually possible to restore it with a crown (cap), a bridge—or a dental implant, today's gold standard for whole-tooth replacement. But in many cases, a less complex type of restoration will do the trick.
Which tooth restoration method did J-Lo choose? She didn't say—but luckily for her adoring fans, after the microphone mishap she went right back up on stage and finished the show.
If you have a chipped tooth but you need to make the show go on, please contact us or schedule an appointment for a consultation. You can also learn more by reading the Dear Doctor magazine articles "Artistic Repair of Chipped Teeth With Composite Resin" and "Porcelain Veneers."
By Berkley Dental Associates
March 08, 2019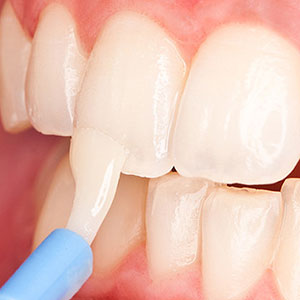 Since the discovery a century ago of its beneficial effect on tooth enamel, fluoride has become an important part of tooth decay prevention. It's routinely added to toothpaste and other hygiene products, and many water utilities add minute amounts of it to their drinking water supplies. Although there have been questions about its safety, multiple studies over the last few decades have eased those concerns.
Children especially benefit from fluoride during their teeth's developing years. Some children are at high risk for decay, especially an aggressive form known as Early Childhood Caries (ECC). ECC can destroy primary (baby) teeth and cause children to lose them prematurely. This can have an adverse effect on incoming permanent teeth, causing them to erupt in the wrong positions creating a bad bite (malocclusion).
For children at high risk for decay, dentists often recommend applying topical fluoride directly to the teeth as added protection against disease. These concentrations of fluoride are much higher than in toothpaste and remain on the teeth for much longer. Topical applications have been shown not only to reduce the risk of new cavities, but to also stop and reverse early decay.
Children usually receive these applications during an office visit after their regular dental cleaning. There are three different ways to apply it: gel, foam or varnish. To prevent swallowing some of the solution (which could induce vomiting, headache or stomach pain) the dentist will often insert a tray similar to a mouth guard to catch any excess solution. Varnishes and a few gels are actually painted on the teeth.
The American Dental Association has intensely studied the use of topical fluoride and found its application can result in substantial decreases in cavities and lost teeth. They've concluded this benefit far outweighs the side effects from ingesting the solution in children six years and older. With proper precautions and waiting to eat for thirty minutes after an application, the possibility of ingestion can be reduced even further.
While topical fluoride can be effective, it's only one part of a good dental care strategy for your child. Consistent daily brushing and flossing, a nutritious diet low in added sugar, and regular dental visits still remain the backbone of preventive care.
If you would like more information on fluoride applications for your child, please contact us or schedule an appointment for a consultation.