Posts for tag: dental injuries
By Berkley Dental Associates
December 08, 2018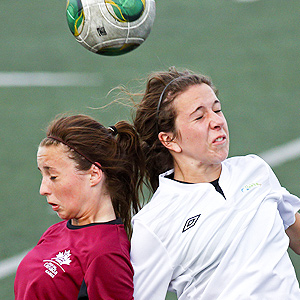 If you regularly participate in sports or other physical activity, you're at a higher risk for dental injuries. While chipped teeth are the most common result of these injuries, a few may result in more serious trauma — dislodged, cracked or knocked out teeth. In these cases, the core of the tooth — the pulp — and the root may have been damaged. Saving the tooth may require endodontic treatment and possibly the expertise of a specialist in the field, an endodontist.
Endodontics, from the Greek words for "within" and "tooth," is a specialty of dentistry that treats disease or damage affecting the inner parts of a tooth, particularly the pulp chamber, the root canals, and the root. While all dentists are trained in endodontic procedures, an endodontist has advanced training, experience and specialized equipment to address complex cases.
The type of endodontic treatment needed for an injured tooth will depend on the extent of damage. A mature, permanent tooth with pulp damage, for example, may require a root canal treatment. In this procedure the pulp chamber and root canals are thoroughly cleaned out, and then are filled with a special filling to prevent any future infection. Later the tooth should be crowned to permanently seal it. Although a general dentist may perform a root canal, more complex cases, such as a tooth with an extensive root canal network, may need to be performed by an endodontist using microscopic equipment.
A tooth that has undergone severe trauma, especially a knocked out tooth, will need extensive follow-up care by a general dentist and possibly an endodontist to improve its chances of long-term survival. Because of the severity, the tooth may lose viability and the body ultimately may begin to reject it. For this reason, the tooth should be monitored on a regular basis and may need further treatment from time to time, even up to five years after the injury.
One final word: if you participate in sports or exercise activity, you can significantly reduce your risk of dental injury with a mouthguard. There are various types, but the best protection is one custom designed to fit the specific contours of your mouth. We'll be glad to advise you further on how to protect your teeth from injury.
If you would like more information on dental injury prevention and treatment, please contact us or schedule an appointment for a consultation. You can also learn more about this topic by reading the Dear Doctor magazine article "Trauma & Nerve Damage to Teeth."
By Berkley Dental Associates
February 21, 2014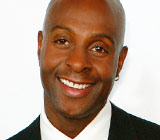 As a Pro Football Hall of Famer and first runner up on the hit television show Dancing with the Stars, Jerry Rice has a face and smile that truly has star quality. However, that was not always the case. During an interview with Dear Doctor magazine, the retired NFL pro discussed his good fortune to have had just a few minor dental injuries throughout his football career. He went on to say that his cosmetic dentist repaired several of his chipped teeth with full crowns. Rice now maintains his beautiful smile with routine cleanings and occasional tooth bleaching.
If you have chipped, broken or missing teeth, or are considering a smile makeover, we want to know exactly what you want to change about your smile, as the old adage is true: Beauty is in the eyes of the beholder. This is one reason why we feel that listening is one of the most important skills we can use during your private, smile-makeover consultation. We want to use this time to ensure we see what you see as attractive and vice versa so that together we can design a realistic, achievable blueprint for your dream smile.
For this reason, we have put together some questions you should ask yourself prior to your appointment:
What do you like and dislike about the color, size, shape and spacing of your teeth?
Do you like how much of your teeth show when you smile and when your lips are relaxed?
Are you happy with the amount of gum tissue that shows when you smile?
Do you prefer a "Hollywood smile" with perfectly aligned, bright white teeth, or do you prefer a more natural looking smile with slight color, shape and shade variations?
To learn more about obtaining the smile you want, continue reading the Dear Doctor magazine article "Great Expectations — Perceptions In Smile Design." Or you can contact us today to schedule an appointment so that we can conduct a thorough examination and discuss your cosmetic and restorative dentistry treatment goals. And if you want to read the entire feature article on Jerry Rice, continue reading "Jerry Rice — An Unbelievable Rise To NFL Stardom."
By Berkley Dental Associates
August 29, 2013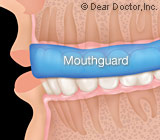 Whether you are a serious or "weekend" athlete, you know the importance of protecting yourself against injury. While looking after your joints, ligaments and bones may garner most of your attention, you shouldn't neglect looking after your teeth and mouth as well. In fact, there are more than 600,000 emergency room visits each year for sports-related dental injuries. A knocked out tooth could eventually cost you $10,000 to $20,000 in dental treatment during your lifetime.
The best protection is really quite simple — wear a properly-fitted athletic mouthguard. Researchers estimate that mouthguards may prevent more than 200,000 dental injuries annually. Be aware, though — not all mouthguards are alike or provide the same level of protection.
Mouthguards generally fall into three types. Stock mouthguards are the least expensive of the three, and also the least effective at protection. They come in limited sizes and can't be customized to the wearer. "Bite and Boil" mouthguards are made of thermoplastic that becomes pliable when heated (as when boiled in water). In this state the mouthguard can be pressed into the wearer's teeth, which hardens to that fit once the thermoplastic cools. However, the fit isn't exact and they don't always cover the back teeth. Also during the heat of competition, the mouthguard softens and loses some of its stability and protection.
While more expensive than the other two types, a custom-fitted mouthguard made by a dentist provides the best level of protection. Made of a tear-resistant material, they are more comfortable to wear than the other types and cover more of the interior of the wearer's mouth.
A properly fitted and worn mouthguard protects the mouth and jaw area in a number of ways. It cushions the soft tissue of the lips and gums from cuts and abrasions caused by contact with sharp teeth surfaces after an impact. It absorbs and distributes forces generated in an impact that can cause tooth loss or even jaw fracture, and also cushions the jaw joint (TMJ) to reduce the likelihood of dislocation or other trauma.
A custom-fitted mouthguard can cost hundreds of dollars, but that price is relatively small compared with the physical, emotional and financial price you'll pay for an injury. This investment in your oral health is well worth it.
If you would like more information on the use of athletic mouthguards, contact us or schedule an appointment for a consultation. You can also learn more about this topic by reading the Dear Doctor magazine article "Athletic Mouthguards."